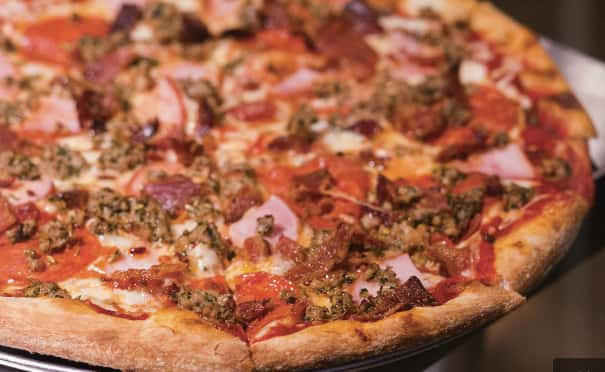 Menu
* A 20% gratuity will be added to all walked tabs and to parties of 8 or more.
Join the Neighbor's Social Club
Sign up to join our newsletter and be notified of specials, seasonal items, and more! 🤠
Food Menu
Salads & Soup
Dressings (all GF): Balsamic, Lemon Poppyseed, Greek, Ranch, Caesar, Bleu Cheese
Add Chicken, Turkey, Avocado, or Chicken Salad +$2.50
Pizza & Calzone
Best of Bastrop Award Winning Pizza - 2020, 2019 & 2018. Yay us!!
Secret Pizza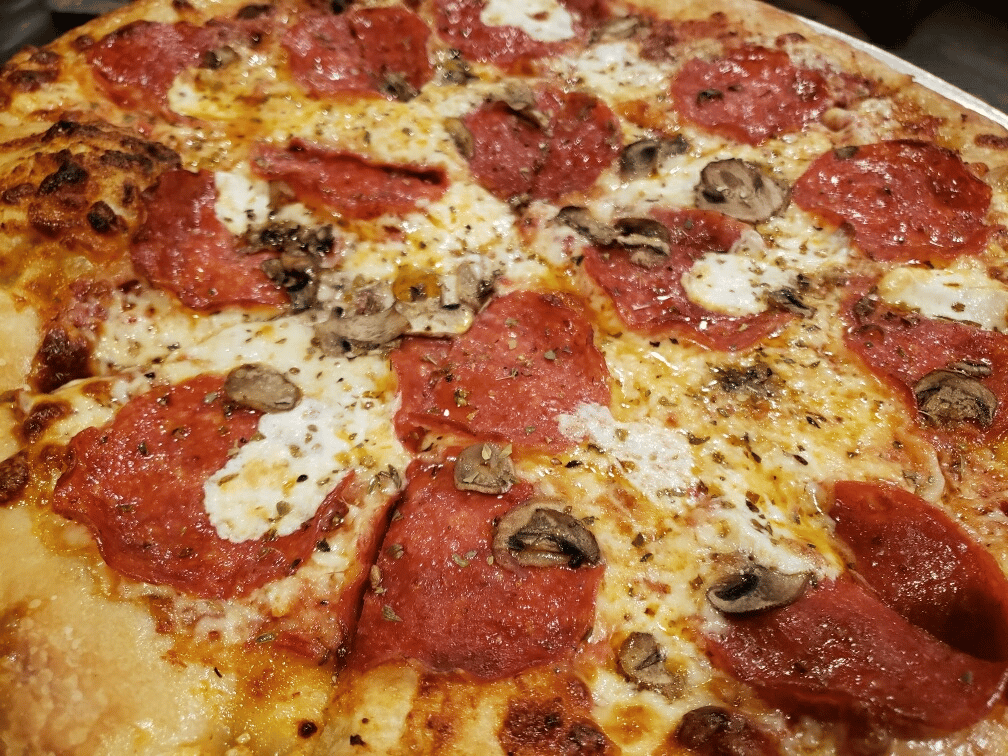 Featured
The Brooklynite
The Brooklynite: red sauce, grated and fresh mozzarella, pepperoni, mushroom, oregano!  It's a New York classic - simple and delicious 😋  
A great draft beer pairing for this pizza is the IBIH Baker Street English Brown Ale.  The slightly spicy notes of the pepperoni and the earthy taste of oregano & mushrooms pair well with English Ales.Calzone $11Personal - 10" $11Large - 16" $19Gluten-free - 12" $19
Sandwiches
Served with kettle chips. Sub a side salad, salsa, hummus or Neighbor's caviar +$2.50
Gluten-free bread available +$1.50
Add chicken, bacon, turkey, or avocado +$2.50
Wraps
Served with kettle chips. Sub a side salad, salsa, hummus or Neighbor's caviar +$2.50
Add chicken, bacon, turkey, or avocado +$2.50
Desserts
Ask your server about our house-made cheesecake & other daily offers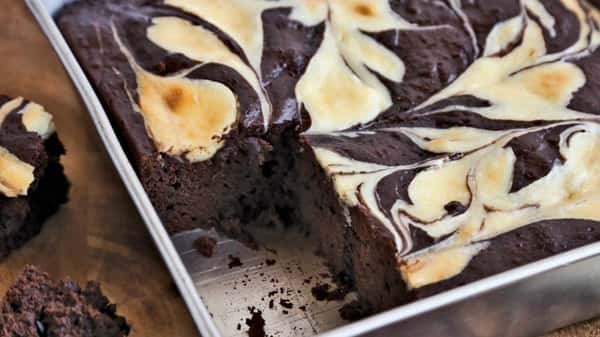 Cream Cheese Swirl Brownie
$6Cream cheese swirl brownies are the best dessert mash up! These cheesecake brownies are the right amount of fudgy and chewy with a ribbon of cream cheese swirled in. Served warm. Add a scoop of ice cream to take it over the top!Add a Scoop of Vanilla Ice Cream +$2
Kid's Menu
For the youngsters
GfO
Gluten-Friendly Option